September 5th, 2010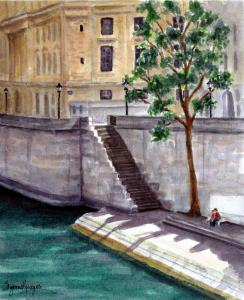 We leave for Paris tomorrow. It is not only the "city of light" but the "city of color, emotion & inspiration"~an aritist's paradise.
This isn't the first trip and I hope it won't be the last. I want to be saturated with all that is Paris. For this trip, I have created a list of "themes"...a reminder list for photos I want to take....cats, art graffiti, so French,shop windows, Parisian dogs, pattiseries (lots of patisseries!).
Then when I return, I will write with abandon and show-off my favorite place in the world. That's like being there again.
Au revoir~ Suzanne
June 21st, 2010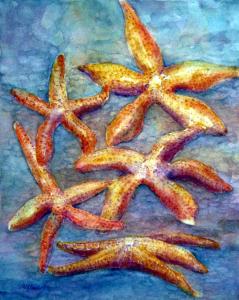 This past month has been a productive one!
I am not USUALLY a prolific painter but after joining FAA, I find myself unusually inspired and motivated.
Love to view the daily NEW ARTWORK and join the contests. Other artists' comments are so encouraging.
Anyway, the creative juices are flowing.....and that is good!
May 23rd, 2010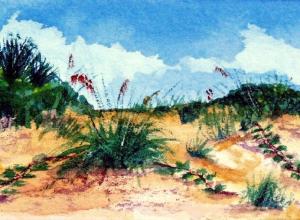 May 23, 2010

There aren't enough hours in a day or days in a week! How many times have we heard that one???
Today is a creative "brainstorming" day. I'm finishing up the work in progress and want the next one ready to go.
It is sunny and an absolutely beautiful day....I may have to do the brainstorming in the pool!
I've had encouraging comments for the pieces I've put on the website...amazing how that works....like endorphins!